The WordPress.com stats helper monkeys prepared a 2014 annual report for this blog.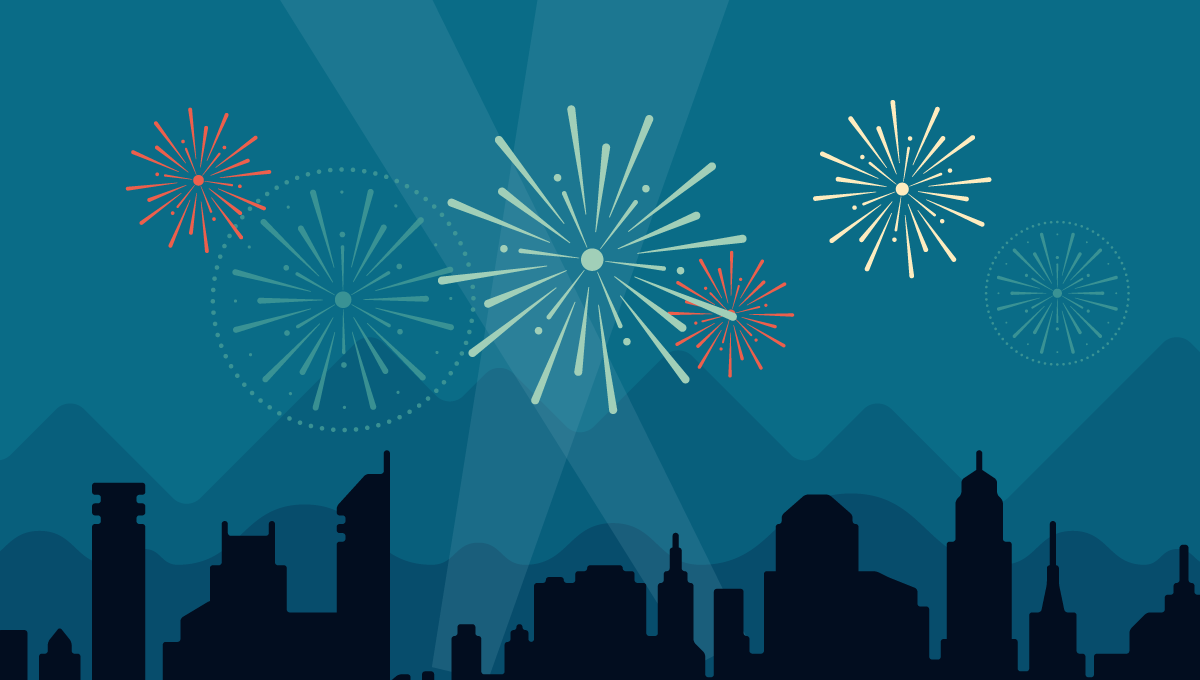 Here's an excerpt:
The Louvre Museum has 8.5 million visitors per year. This blog was viewed about 100,000 times in 2014. If it were an exhibit at the Louvre Museum, it would take about 4 days for that many people to see it.
Click here to see the complete report.
But before you look at the "complete report," let me tell you about another couple of attempts to create a "Greatest Hits of 2014" that are far more important than the stats on my little blog.
You might want to have a look at the December 2014, Vol. XXXI, No. 12 issue of Psychiatric Times for 2014. Dr. Allan Tasman, MD, in his article "The Greatest Hits of 2014?" tried to come up with a Top 10 list of important advances in Psychiatry for this year–and couldn't do it. Among the many problems Dr. Tasman could not help focusing on instead were the clunky electronic health records that are not compatible across different practice settings and the interference they cause in connecting with our patients while we feverishly click and peck at the keyboard at our terminals rather than truly be with them.
His take on psychiatry in America?
"As should be obvious, I couldn't make a top 10 list (though I do have a few subtle references to rock and roll hits in this column). While our research continues to produce ever-increasing knowledge about the structure and function of the brain, our practice armamentarium has changed very little this year. It still appears we are years away from having an etiologically based diagnostic system, and further still from developing treatments specifically targeted to those etiologies. But by far the main impediment to delivering excellent care is that we persevere within a fragmented and underfunded system with treatments that are still heavily pathology-focused. Prevention- and recovery-focused care are still modest aspects of our over-all system—because they are hardly reimbursed." – See more at: http://www.psychiatrictimes.com/couch-crisis/greatest-hits-2014#sthash.A9oCB8b1.dpuf
So he has "…a few subtle references to rock and roll hits…" I'm not sure what he meant, although he did say that we need "…to get out there and educate the public and political and corporate decision makers that change has been a long time coming, and that they must act so we can say that time has come today." – See more at: http://www.psychiatrictimes.com/couch-crisis/greatest-hits-2014#sthash.A9oCB8b1.dpuf
Incidentally, the image attached to Tasman's article is very telling.
How mindful is it to bury your head in the sand?
And Dr. Allen Frances, MD also found it difficult to find much of anything to shoot off fireworks about regarding our mental health care system either. You get a clue about his position just from reading his title, "Fixing the Mental Health System: Snake Pits, Dungeons, and Back Alleys."
Each and every day in my job as a psychiatric consultant in an academic medical center I am peeling away psychotropic drugs which contribute to the delirium that ravages patients in a large general hospital. At year's end, am I or my colleagues further ahead in the struggle against delirium? It's hard to say, although I was thrilled to hear about Dr. Justin Smock's effort to teach medical students about delirium–and his view, coinciding with mine, that delirium is not a primary psychiatric issue per se, but a medical emergency.
On the other hand, some doctors still try to treat alcohol withdrawal by giving them beer, which is an unfortunate holdover from the dark ages which is not supported by the latest medical literature [1]. This happens in hospitals across the nation and probably around the world, despite the warning:
Some practitioners may prescribe alcoholic beverages or intravenous ethanol to prevent the development of AWS. Due to the known toxicities (pancreatitis, hepatitis, bone marrow suppression), narrow therapeutic index, and lack of demonstrated efficacy, this practice is not recommended by clinical guidelines [1].
And there is the mind-numbing, empty busywork of Maintenance of Certification (MOC), dragging doctors down into trivial pursuit games rather than allowing us to devise our own lifelong learning programs, individualizing them so they'll be relevant to our practices. That didn't change in 2014 either.
It reminds me of the timekillers survey crew workers used to be required to do when there was no project underway like airport construction or road relocation staking. One timekiller was tying up redheads. No, I don't mean literally tying up red-haired women. It's tying pieces of red flagging around nails to be used for setting points on survey lines connected with consulting engineering projects. A big pile of pretty tied up redheads was a huge joke, and not just because of the obvious pun. It meant you didn't have any real work to do.
I've been thinking medicine and specifically psychiatry is a lot like other human endeavors in terms of the main goals, and there's a term for a few of them analogous to why early European explorers set sail for the new world: "Gold, God, and Glory."
The main reason for MOC is Gold. If you need a concrete example, have a look at the tax documents on the Change Board Recertification web site. This is where managed care fits in as well.
The Gods are things like the Diagnostic and Statistical Manual, Version 5 (DSM-5), epigenetics, and the Research Diagnostic Criteria (RDoC).
And Glory is whatever a Curriculum Vitae holds which commands respect (at least in academia), including peer-reviewed publications and grants.
On the other hand, what drew me to medicine and to psychiatry in particular was more like Humility, Humanism, Heroism, Healing, and Hope.
You can glance at the Geezer's 2014 Year in Review if you want. It's a little thing after all. Mostly what I say is that time has come today for change, over and over. Even I've changed this year and that's saying a lot for a geezer.
But I've got my hopes set on 2015. Happy New Year!
Reference:
1. Perry, E. C. (2014). "Inpatient management of acute alcohol withdrawal syndrome." CNS Drugs 28(5): 401-410.
Alcohol withdrawal is a common condition encountered in the hospital setting after abrupt discontinuation of alcohol in an alcohol-dependent individual. Patients may present with mild symptoms of tremulousness and agitation or more severe symptoms including withdrawal seizures and delirium tremens. Management revolves around early identification of at-risk individuals and symptom assessment using a validated tool such as the revised Clinical Institute Withdrawal Assessment for Alcohol score. Benzodiazepines remain the mainstay of treatment and can be administered using a front-loading, fixed-dose, or symptom-triggered approach. Long-acting benzodiazepines such as chlordiazepoxide or diazepam are commonly used and may provide a smoother withdrawal than shorter-acting benzodiazepines, but there are no data to support superiority of one benzodiazepine over another. Elderly patients or those with significant liver disease may have increased accumulation and decreased clearance of the long-acting benzodiazepines, and lorazepam or oxazepam may be preferred in these patients. Patients with symptoms refractory to high doses of benzodiazepines may require addition of a rescue medication such as phenobarbital, propofol or dexmedetomidine. Anticonvulsants (carbamazepine, valproate, gabapentin) may have a role in the management of mild to moderate withdrawal. Other medications such as beta-antagonists or neuroleptics may offer additional benefit in select patients but should not be used a monotherapy.